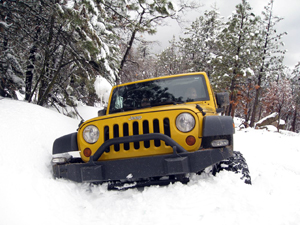 Winter has arrived in many parts of the country, and that means a hazardous situation awaits you nearly every time you get behind the wheel. You may know how to drive in snow, but do you know what to do if you were stuck in snow?

Recently, drivers on I-90 near Buffalo, N.Y., were trapped for up to 12 hours when a massive blizzard hit the area. Some cars were literally buried in snow. If you were caught in a situation like that, would you know how to handle yourself?

You don't have to be out in the country to encounter a hazardous situation. You can get socked in while driving home from work one day. If you're stuck, you can bet that hundreds of other motorists are, as well. Help could be hours away.

Every situation is unique, but the following guidelines apply in all situations, and could save your life. I highly recommend you copy this article to your laptop or other device. You're likely to have that with you, but you may not have access to the Internet. A PDF copy is available here.